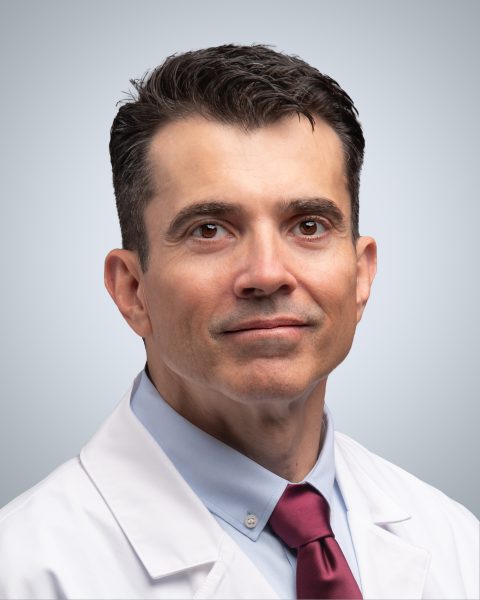 Dr. Alemar is a Board-certified medical oncologist serving Pinellas County since 2005. Born and raised in Mayaguez, Puerto Rico, he received an undergraduate degree from the University of Puerto Rico and received medical training from the same university. Upon moving to the United States and settling in Florida, he pursued a residency in internal medicine and then a fellowship in hematology-oncology at the University of South Florida and H. Lee Moffitt Cancer Center. Dr. Alemar specializes in treating various types of cancer.
He found his passion for medicine and, more specifically, oncology at the young age of 15 after a close friend was diagnosed with lymphoma. He attributes this experience as to what defined his career and loves all aspects of the medical profession, from working with patients to treating simple cases as well as investigating the most challenging and rare diseases. Throughout his career, Dr. Alemar has had the opportunity to partner with physicians from across the country to ensure his patients receive the best care close to home.
"I have a vision for the future of medical oncology and hematology in Pinellas County. The passion to serve my community is stronger than ever. I will be there for you and your loved ones."
Education and Training
Medical School
University of Puerto Rico
Internship and Residency
University of South Florida
Fellowship
University of South Florida and H. Lee Moffitt Cancer Center
Professional Affiliations
American Medical Association
American College of Physicians
American Society of Hematology
American Society of Clinical Oncology
American College of Chest Physicians
Oct 26th, 2023
a very intelligent and very caring physician!!
Aug 29th, 2023
Dr. Alemar is knowledgeable and thorough. He also has great "bedside manners".